Smells great.
It's such a calming scent. I spray it in our living room. The smell lingers in the room for hours. Creating a calm chilled out vibe!
I love this scent!!!!
Lavender vanilla room refresher is amazing. I've used it a few times around the house and have to say I love it!!!
So comforting
Such a calming scent. The vanilla is very subtle, but blends beautifully with the lavender, elevating the scent from your normal lavender spray. I use it every night before bed and it is such a calming, comforting spray. One of my favourite scents ever!
Welcome to the family
The perfect dreamy scent for wind down time.
Love the versatility of the room refresher sprays!
Comfort and calm in a bottle
We use this scent in our baby boy's room. The calming scent of lavender mixed with the sweetness of vanilla is the most divine combination. We also used this when we travelled so that our hotel rooms had a familiar smell to help with sleep. Have bought multiple times and will continue to buy as long as it's available!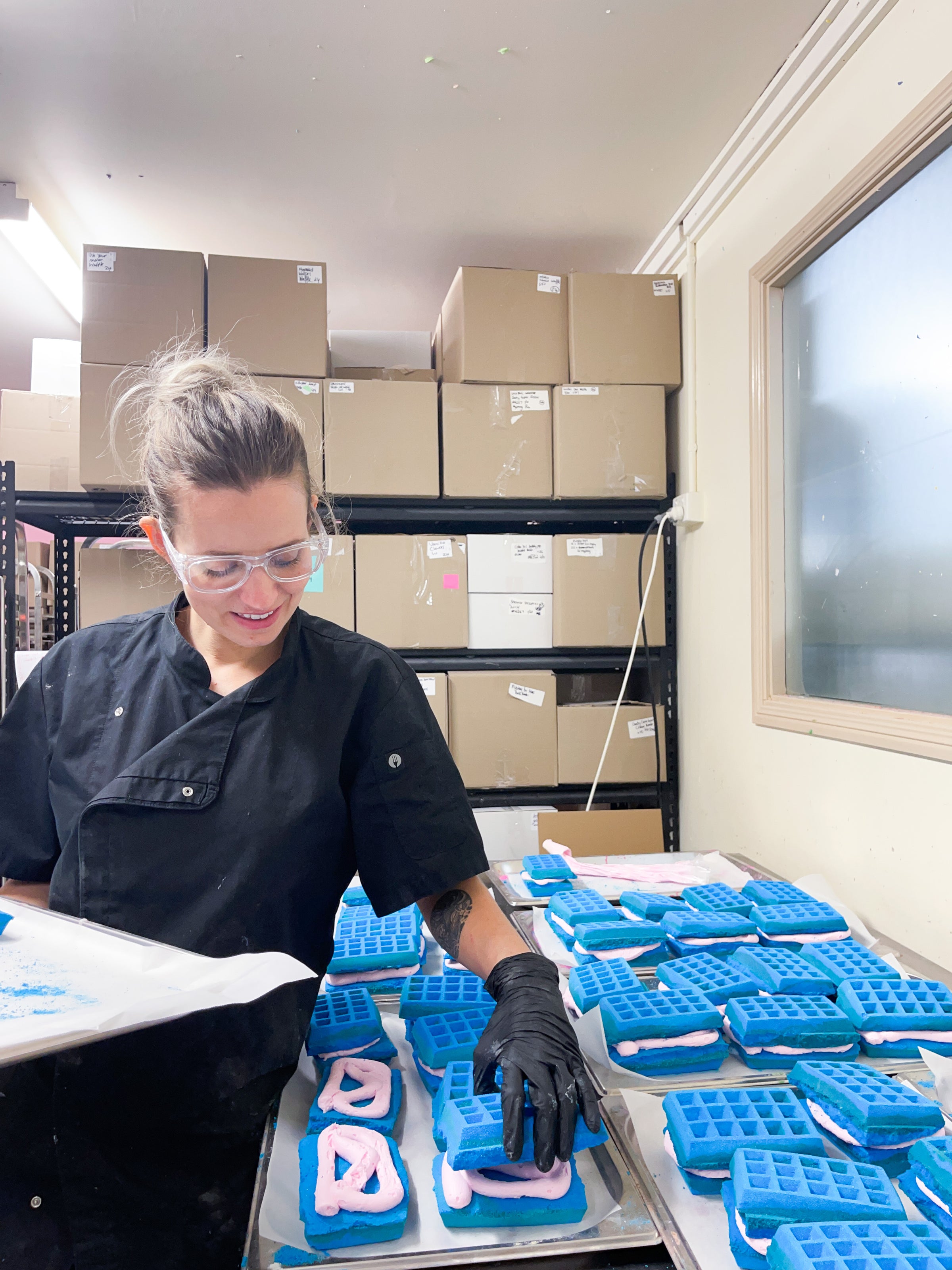 Our ingredients
Handcrafted by us, for you
We don't like to use ingredients that we are not comfortable handling or using ourselves. That means we do not use any SLS/SLES, instead we use the plant based alternative called SLSA. It is ECOcert, this means it is completely biodegradable in the waterways. Our fragrances are all phthalate free and our glitter is completely plastic free.
Product FAQ