I tried this in the smaller tub. Twice actually it just an amazing scent!
Just the right amount
A great sweet and fresh smell without being overpowering
My favourite way to exfoliate and I love the smell of Cream Soda.
Loveee this scent! One of my all time favs
This scrub is not only so pretty to look at, it feels and smells amazing! The scent is sweet, but subtle and creamy. The scrub feels delicious on the skin, giving you the clean feeling after a scrub, but never rubbed raw! My skin always feels smooth and nourished after a shower with this one. Seriously recommend to anyone and everyone!
It smells amazing.
So good, I love using it in the shower. It's smells so good you could eat it.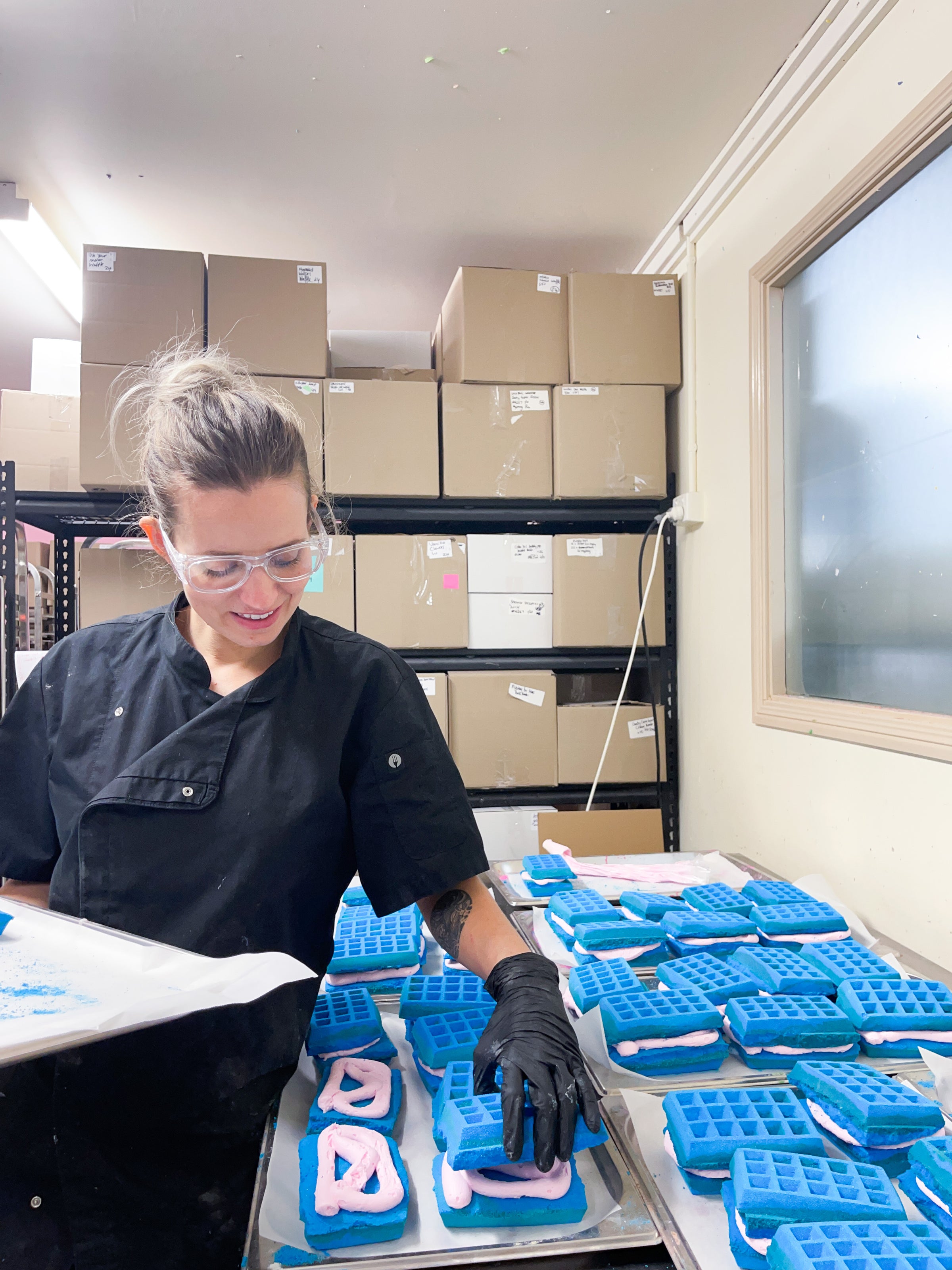 Our ingredients
Handcrafted by us, for you
We don't like to use ingredients that we are not comfortable handling or using ourselves. That means we do not use any SLS/SLES, instead we use the plant based alternative called SLSA. It is ECOcert, this means it is completely biodegradable in the waterways. Our fragrances are all phthalate free and our glitter is completely plastic free.
Product FAQ