Smells exactly like fairy floss!!
Staple
If you have not tried this, you are missing out! Oh so sweet and relaxing. The colours explode just like fireworks! Who doesn't love fairy floss?
Fairy floss is one of my favourite ODS scents, and the waffle is no exception. Sugary sweet, and creates beautiful pink and blue bath art. 10/10!!!
Fairy floss waffle
My sister gifted me this for my birthday and I'm so glad she did, it's always a scent I've overlooked but wow it was so good! It's such a pretty waffle, the colours are so vibrant and the scent is so nice, it's not as sugary sweet as I expected and is very well balanced with yummy strawberry 🍓
Staple scent
one of the original favourites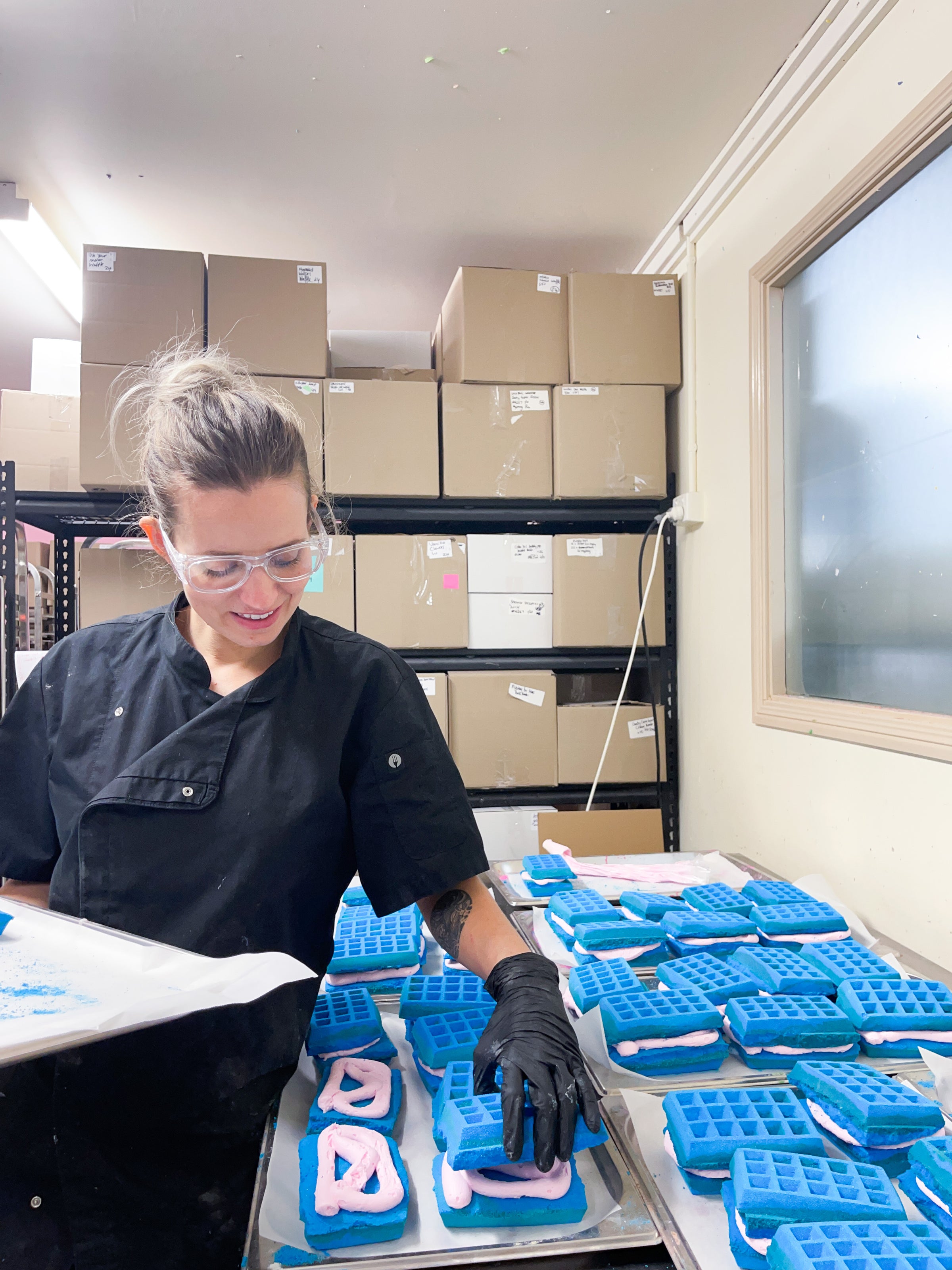 Our ingredients
Handcrafted by us, for you
We don't like to use ingredients that we are not comfortable handling or using ourselves. That means we do not use any SLS/SLES, instead we use the plant based alternative called SLSA. It is ECOcert, this means it is completely biodegradable in the waterways. Our fragrances are all phthalate free and our glitter is completely plastic free.
Product FAQ