So peachy
I absolutely adore this bath donut smells so good and works really well cut into two pieces to have two baths I used it with the mango tango bubble donut.
donuts & baths a girls dream
What could be better than donuts and bath soaks? One that smells so divine and peachy. total relaxations bliss right here.
Def a fav now.
Beautiful bath art!
My partner may think this smells like ass (his attempt at a peachy butt joke) but it is a truly beautiful scent. A feel like this is an underestimated gem
Peachy
Lovely scent and makes the bath so pretty definitely one to try!.
The peachiest!
This literally smells like peach. Amazing. It is so foamy, and turns the water a beautiful peachy orange colour. You need it.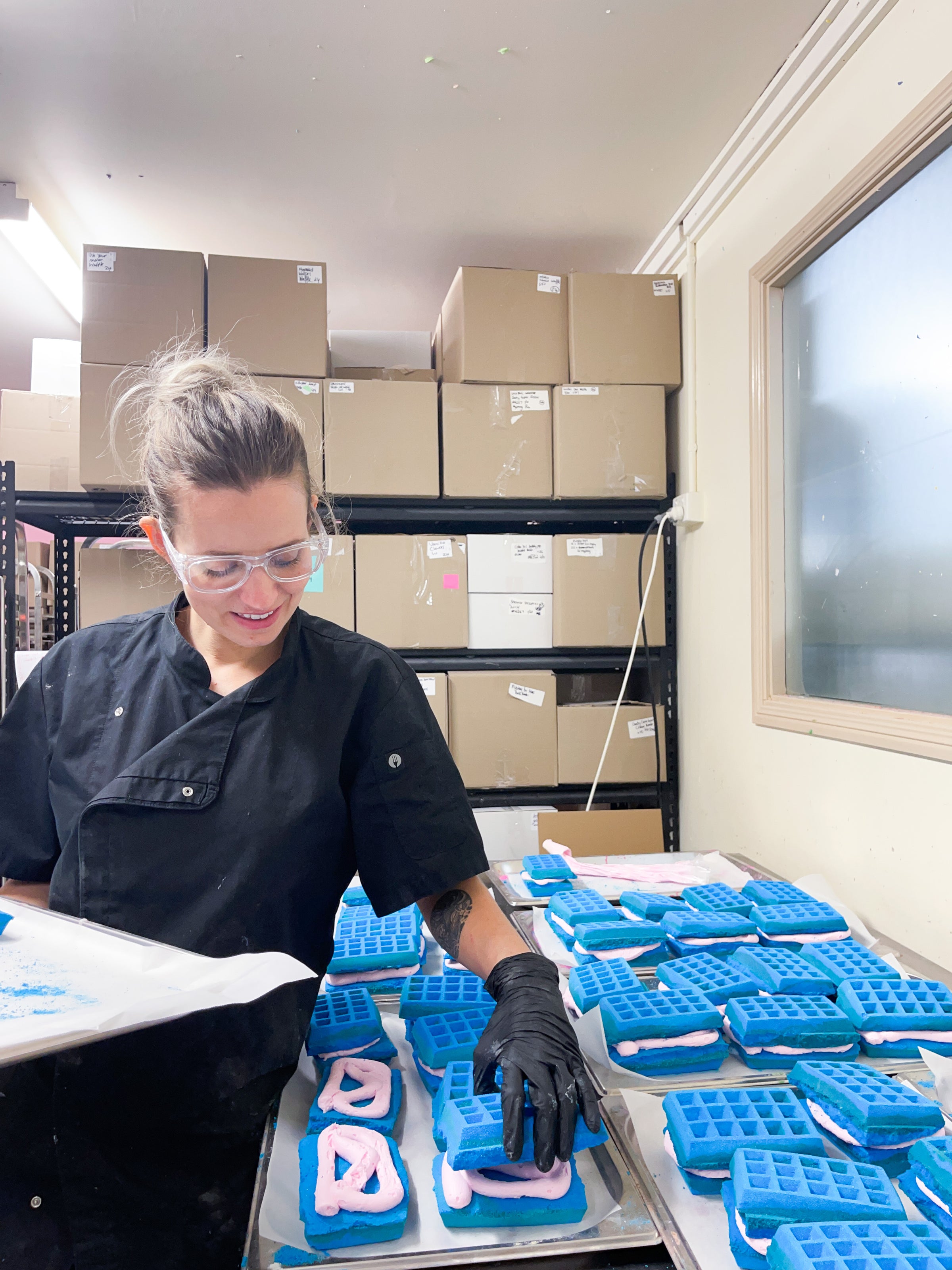 Our ingredients
Handcrafted by us, for you
We don't like to use ingredients that we are not comfortable handling or using ourselves. That means we do not use any SLS/SLES, instead we use the plant based alternative called SLSA. It is ECOcert, this means it is completely biodegradable in the waterways. Our fragrances are all phthalate free and our glitter is completely plastic free.
Product FAQ