Grandchildren smiles
I love the smiles that the Bathbomb brings to my grandchildrens faces while they watch it disperse its colours and the bubbles begin.
Smells exactly like an icy pole
A real "summer" donut
Icy pole is a winner in every product form
10/10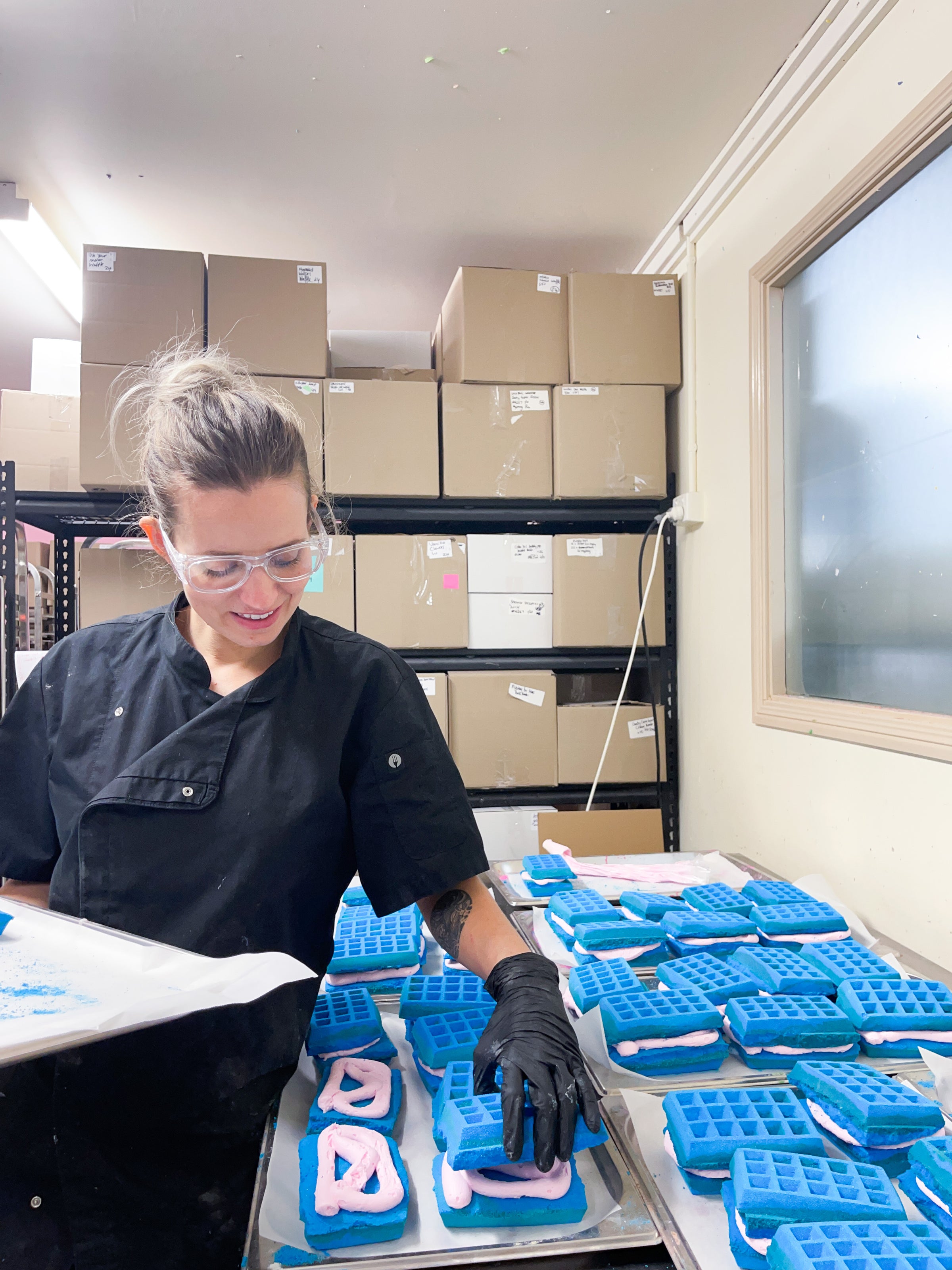 Our ingredients
Handcrafted by us, for you
We don't like to use ingredients that we are not comfortable handling or using ourselves. That means we do not use any SLS/SLES, instead we use the plant based alternative called SLSA. It is ECOcert, this means it is completely biodegradable in the waterways. Our fragrances are all phthalate free and our glitter is completely plastic free.
Product FAQ