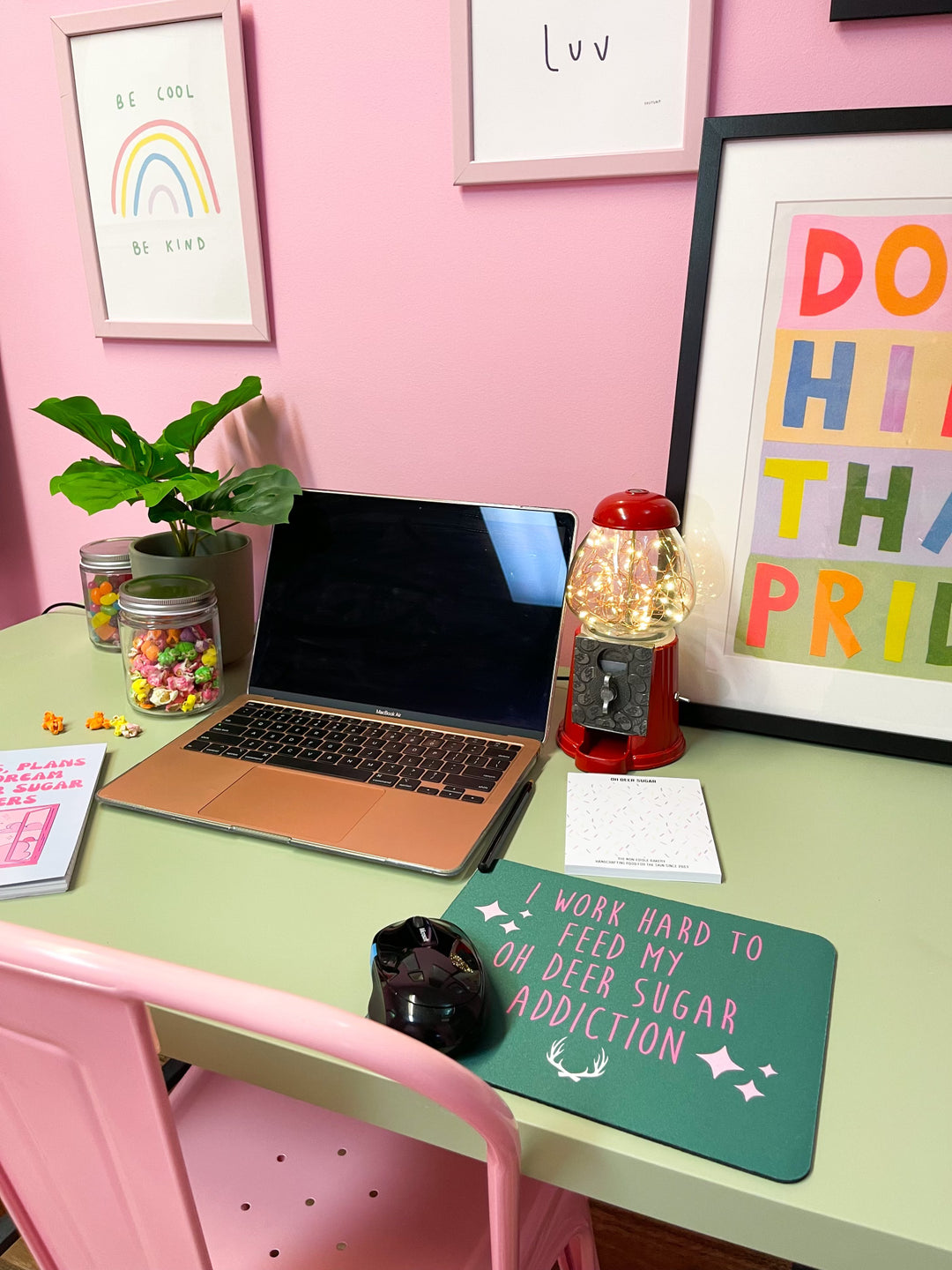 I work hard... mousepad
Regular price
$10.50
/
Tax included.
Shipping
calculated at checkout.
---
I'm a mouse....pad, DUH. A mousepad with a reminder of why you need this job!
Oh Deer Sugar addictions are real and we fully support and encourage you to continue being addicted whilst working hard to feed that addiction. 

Some will say, what is a mousepad, and to those, I say.. think of your wrists and buy this mouse pad and an ergonomic mouse.. and call your mum! 


Dark green background to hide any accidental coffee spills and bright pink text in ODS custom font CUTE. Approx 20 x 23cm - big enough that you can drag your mouse to copy something like an old Doe without ending up on the other side of the desk. 
Colour is hard to pick up on in a photo but is NICE. The colour combos are cool and will make you look young and hip.. and take the attention away from your brick size ergonomic mouse that we told you to buy. 


*mousepad only for sale.. unless you want to buy the gumball lamp or laptop.. make an offer, no lowballs, I'm serious, I know what they're worth. Don't bother trying to buy the Microsoft mouse though*